Agricultural Tractor Trailers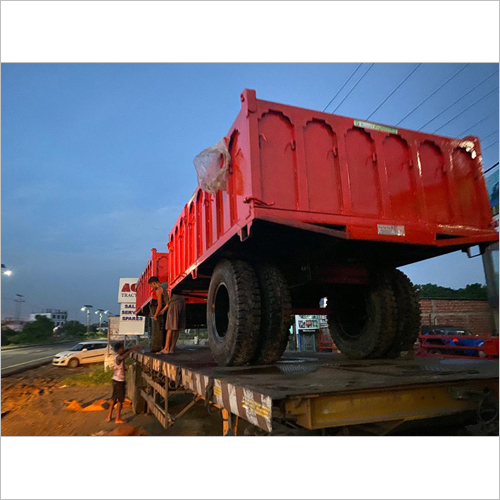 Agricultural Tractor Trailers
Price And Quantity
Product Specifications
Product Description
We are one among the reckoned names most considered in the market for manufacturing and supplying bets quality Agricultural Tractor Trailers. These trailers are used to carry heavy loads of goods, which are transported through road tractors. These are installed at the back of tractors. Trailers are designed technically with sturdy chassis of standard 32211 and 32212 taper roller bearings grease nipple for lubrication. Incorporated with heavy duty springs leaves, turn table with removable cast steel bushings, these trailers are widely acclaimed in the market. The Agricultural Tractor Trailers are passed through precision quality analysis before delivering at the customers' place.
Features:
Rugged body finish

Non-corrosive

High load bearing capacity
Frequently Asked questions
1. What function does a trailer serve in agriculture?
Ans - 2.1 Agricultural Trailer: A transport vehicle used to haul agricultural and forestry goods, and which is intended to be connected to an agricultural tractor by virtue of its design.
2. What purpose does a tractor trailer serve?
Ans - Transporting agricultural goods, building supplies, and many other items is done with tractor trailers or trolleys.
3. What advantages does a trailer offer?
Ans - For vehicles that must tow or move hefty cargo, a trailer provides additional support. Cars can only carry so much, it's a reality. As a result, adding a trailer to the back allows many individuals to have more room and stability when driving.
4. What materials make up tractor trailers?
Ans - Composite semi trailers, which are now the most prevalent trailers on the road, are made from a variety of materials. They are referred to as "plate" trailers and have a plastic core sandwiched between two sheets of metal. The durability and low maintenance requirements of these semi trailers are only two of its many appealing qualities.