Cultivator Machine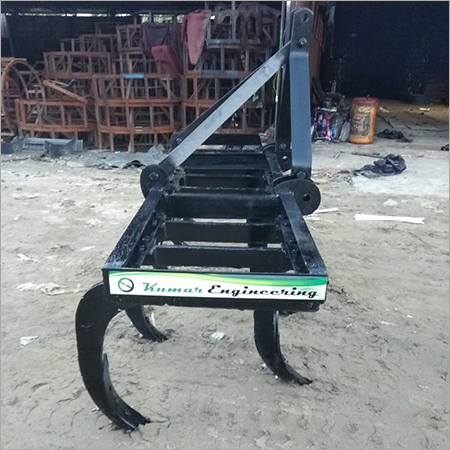 Cultivator Machine
Price And Quantity
Product Specifications
Cultivator Machine

Agricultural
Farm Cultivator, Garden Cultivator, Agricultural Tools

Metal
Product Description
Cultivator Machine offered by us, is an extra heavy duty so that you can work at any rigid locations. The Rigid cultivator is eminently suitable for use in hard Soil. Rigid cultivators/tillers may be used for loosening and aerating soil to a depth of nine inches preparing seed beds quickly and economically. Cultivator Machine is used for different jobs, such as loosening and aerating the soil, preparing beds, as well as cultivation and weeding. This cultivator is very efficient as well as very economical to use.


FAQ of Cultivator Machine:

Q: What is a cultivator machine?
A: A cultivator machine is a farm tool that is used for tilling the soil and preparing it for planting. It is designed to break up and loosen the soil, making it easier for seeds to germinate and for plants to grow.

Q: How does a cultivator machine work?
A: A cultivator machine is typically powered by a small gasoline engine and consists of multiple rotating blades or tines that are used to till the soil. The blades are typically adjustable, allowing the user to set the depth of tilling and the spacing between rows.

Q: What are the benefits of using a cultivator machine?
A: The main benefits of using a cultivator machine are that it can save time and effort compared to manual tilling, and it can prepare soil more thoroughly and uniformly. Additionally, using a cultivator machine can help to reduce weed growth and improve soil aeration.

Q: What types of cultivator machines are available?
A: There are several types of cultivator machines available, including walk-behind cultivators, tractor-mounted cultivators, and hand-held cultivators. Walk-behind cultivators are typically the most common and are available in various sizes and power levels.

Q: What factors should I consider when choosing a cultivator machine?
A: Some factors to consider when choosing a cultivator machine include the size and type of your garden or farm, the type of soil you will be working with, the power and size of the machine, and your budget.

Q: How do I maintain my cultivator machine?
A: Proper maintenance of your cultivator machine is important for keeping it in good working condition. Some maintenance tasks include regular oil changes, cleaning the air filter, sharpening the blades, and checking the spark plug.

Q: Can a cultivator machine be used for other tasks besides tilling?
A: Yes, some cultivator machines come with additional attachments that can be used for tasks such as plowing, furrowing, and planting. However, the specific tasks that a cultivator machine can perform may depend on the model and manufacturer.